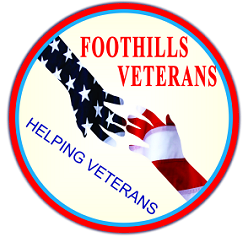 To connect veterans and their families to a network of vital community resources.
To empower veterans and their families to become independent with dignity.
In 2011, Rev. Susan Smith, then Assistant Director of Exodus Homes in Hickory, NC, met with a few people to discuss ways to help veterans who were in the Exodus program. Some of the folks who attended that meeting – Jim Starkey, Larry McMullen, Robert Ford, and Joe Dillard – formed the core of the group that initially called themselves the Unifour Veterans Helping Veterans.
The group began meeting weekly at Grace House – a day facility for homeless people – meeting with veterans in need, veterans wanting to help, and non-veterans (referred to as "allies") in an effort to address the concerns of needy and homeless veterans and their families.
The Unifour Veterans Helping Veterans sponsored the first annual Homeless Veterans Stand Down in 2012 at the Hickory American Legion drawing over 100 veterans to the event. Jim Starkey was the chairperson for the first two Stand Downs.
Eventually the group changed its name to the Foothills Veterans Helping Veterans (FVHV) and met to develop mission and vision statements to help define how the FVHV could meet the needs of veterans and their families. The Stand Down's official title was also changed to Foothills Veterans Stand Down, eliminating the word "homeless" in an effort to be inviting to all veterans. In 2019, the Stand Down, now held at Catawba Valley Community College, had over 300 veterans attend the event. A link to the Stand Down website is included on this site.
The FVHV is a 501c3 non-profit organization that has touched the lives of hundreds of veterans and their families. It has become known as the one group dedicated to helping veterans in the foothills area of western North Carolina.
Larry McMullen
Ric Vandett
Jim Starkey
Eva Helton
Charlene Walker
John Helton
Lorrie Lawrence
Robert Ford
Jerry Haberle
Jeff Horvath (Treasurer)
Levi  Helton (ex-officio)
Building Better Lives for Veterans in the Foothills of North Carolina
Tax Exempt 501(c) 3 Organization / Identification #85-1213574